Veronica Franklin Gould FRSA, AMRSPH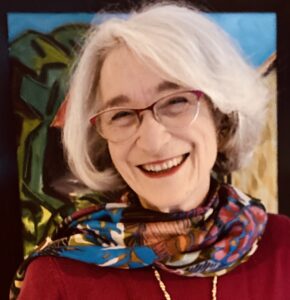 VeronicArts is led by art historian and biographer, Veronica Franklin Gould. President of Arts 4 Dementia (A4D), she founded the charity in 2011 to develop re-energising learning and participation programmes, with training in partnership with arts venues to empower individuals and family carers to override the early strains of dementia.
Arts 4 Dementia 2009-19 – Inspired by the London Olympics 2012
Working in association with universities, inviting arts and medical students to interact with participants for mutual benefit and to help spread the practice, her aim has been for patients to be referred to weekly artistic stimulation on diagnosis, as cognitive rehabilation and reablement.
A4D Social Prescribing Programme 2019-21
The introduction of surgery-based link workers spurred Veronica's campaign for social prescribing to re-energising arts to be offered to patients at the earliest possible opportunity, to protect against isolating strain in the lead-up to diagnosis and preserve their brain health and resilience in the community for years longer.
Awards and nominations
VeronicArts 2022
Veronica is running monthly webinars in association with Sir Muir Gray, Director of the Optimal Ageing Programme at The University Oxford, continuing to present papers and help spread Arts for Brain Health practice nationally and internationally.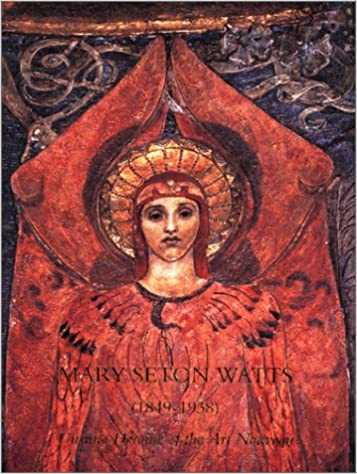 Art historical background:
After an early career in art publishing, training in fine and decorative arts at Christie's of London, Veronica researched the lives and curated the centenary exhibitions of Mary Seton Watts (1849-1938) Unseen Heroine of the Art Nouveau (Watts Gallery 1998) and of her husband The Vision of G. F. Watts (2004), writing his biography G. F. Watts: The Last Great Victorian (Yale University Press, 2004), and curating the bicentenary exhibition of the Victorian poet laureate Alfred Lord Tennyson, Tennyson at Farringford (2009). Veronica paused her double biography intertwining Watts's two wives, the teenage actress Ellen Terry and the craftswoman Mary Fraser Tytler to set up A4D. (She is now resuming this in tandem with A.R.T.S. for Brain Health work.)