Founding Arts 4 Dementia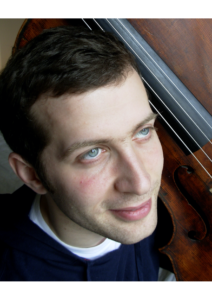 Veronica conceived the idea for Arts 4 Dementia (A4D) in 2009, when her lodger, Alexander Zekke, a Russian postgraduate studying at the Guildhall School of Music and Drama, offered to play Bach's Cello Suite No.1 for her mother, who had been diagnosed with Alzheimer's Disease seven years earlier.
The exquisite quality of the music, the cellist's sensitive understanding and eye contact stirred the return of her mother's natural communication. Her fluent questioning and intense interest in the musician's career inspired Veronica to research arts stimulation practice to bypass dementia symptoms.
---
Learning programme and weekly workshops
Pioneering a new learning and participation programme, weekly workshops at arts venues to re-energise and inspire individuals and their carers to override the strains of early dementia, Veronica worked In partnership with arts organisations, dementia trainers, universities and participant referral teams. A4D's inaugural London Arts Challenge in 2012 programme of eighteen weekly projects at arts venues around the capital covered visual arts, dance, drama, music, poetry, photography and media and was highlighted in the London 2012 Inspire Day Exhibition at City Hall.
---
Reawakening the Mind and more
The resulting evaluation Reawakening the Mind was described by Baroness Greengross, Chair of the All Party Parliamentary Group on Dementia as 'a very important report' and by Professor Paul Camic, Professor of Psychology and Public Health at Canterbury Christ Church University as 'a world first'.
As Head of Research, Veronica steered A4D's arts programmes. Opening at the Royal Albert Hall, her cross-sector conferences, roundtable meetings and reports have showcased innovative practice by arts organisations around the UK and internationally, publishing reports as resources: